Royal Caribbean names Kristen Chenoweth godmother of new Quantum of the Seas cruise ship
In:
Royal Caribbean announced during the Academy Awards that actress Kristen Chenoweth will be the godmother for the brand new Quantum of the Seas cruise ship that will debut in late 2014.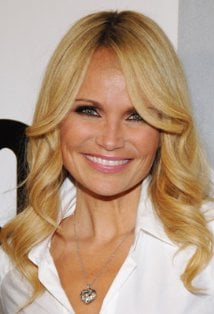 Chenoweth is a Tony and Emmy award winning actress, and will continue the maritime tradition of appointing a godmother for the cruise ship. Chenoweth was chosen for her effervescent personality and ability to wow audiences. Her versatile range of roles made her a natural fit, given that Quantum of the Seas, set to debut in fall 2014, is poised to introduce unprecedented experiences and amenities only attainable on Royal Caribbean.
"Kristin's effortless grace and dynamic performances align perfectly with our newest class of ships and we could not be more honored to have her represent Quantum of the Seas," said Richard D. Fain, chairman and CEO, Royal Caribbean Cruises, Ltd. "Working with such a remarkable and versatile woman for one of maritime's longest standing traditions is an exciting experience."
"I am so excited to be named godmother of Royal Caribbean International's newest ship, Quantum of the Seas. I have been lucky to play many roles and I am looking forward to this one," stated Kristin Chenoweth. "I think the Royal Caribbean brand is the perfect match for me, especially with their history of providing exceptional entertainment experiences to their guests."
"Our ships have always been designed for WOW and with Quantum of Seas, we are excited to introduce Quantum cruising and the 'at sea' firsts that our guests have come to expect from Royal Caribbean," said Adam Goldstein, President and CEO, Royal Caribbean International. "We look forward to working with Kristen and having her officially name our ship when she is delivered in the fall of 2014."