Interview with Royal Caribbean's VP of Marketing Lisa Bauer
In:
Travel Blackboard interviewed Royal Caribbean's senior vice president for global sales and marketing, Lisa Bauer, to talk about her new role with Royal Caribbean and her experience at Royal Caribbean.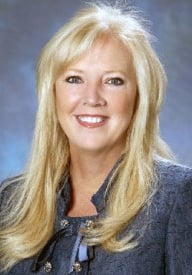 When asked about what she'd like to see improved in the cruise industry, Bauer responded, "It would be nice to get a global voice for cruising. I think that they all do a great job, but that would be the one thing, if we could all figure out how to come together and make a global cruise industry, versus all the regional associations."
Bauer also commented on Royal Caribbean's recent revitalization program that has been upgrading it's entire fleet of ships in an effort to make them all more relevant in a time when new ships get a lot of attention.
"Well the guests' reaction has really been unbelievable because the ships right now and the ratings from all our customers are quite high. "
"They're amazed that we took something that was already so great and made it even better. "
We've done this thing and now every ship is our best ship and that's really caught on!
"You go on Rhapsody of the Seas and it's like a brand new ship! The people that loved the ship before because they loved the crew and they love that type of ship and they love where it goes now have a ship that's got an incredible entertainment experience etc... "
"So the fact is that the guests have already loved it and then it's like "wow". "
"Our ratings are up double digits, which is unbelievable, because they were already so high. "
"This was a big deal; it was a lot of money. But it was really to make sure that our guests had a consistent brand experience. The ability to have these key brand elements, no matter what ship you get on in the world, is very important to us and it is resonating amazingly with the guests. "