Cruising 101: Cruise during hurricane season
In:
Should you book a cruise during hurricane season?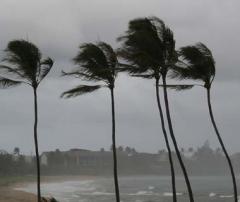 That's a question many people ask themselves because nothing has a greater potential to negatively impact your cruise like a hurricane.  There's positive and negative aspects to booking a cruise during this tumultuous time of year, so it really comes down to what's important to you.
The official dates for the Atlantic hurricane season are June 1 through November 30.  This is the time frame when the vast, majority of storms form and impact cruises. The peak months for hurricanes in the Eastern Caribbean are mid-August to mid-September and in the Western Caribbean from mid-August to early November
Why you shouldn't book a cruise during hurricane season
The biggest, most compelling reason not to book a cruise during hurricane season is because a hurricane can change or cancel your cruise itinerary. When you book a cruise, the itinerary of ports you will be visiting is one of the top considerations and if your cruise ends up going to destinations you don't care for because of a hurricane, that can ruin many people's cruises.
If you have your heart set on visiting certain ports of call and anything less will be a disappointment, then don't book your cruise during hurricane season.  A storm can change which ports of call your ship visits drastically and considering the alternative to cruise during other months of the year where changes of missing a port are significantly less.  
Even if you don't miss your port, there's still a chance storms can make the seas more turbulent and impact weather overall (cloudy days, et al). 
Why you should book a cruise during hurricane season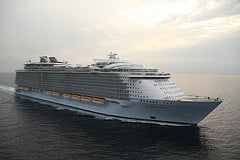 The best reason to book a cruise during hurricane season are the prices.  Often you can save hundreds of dollars if you cruise during the months of September and October compared to nearly any other time of the year.  The reason being most families are back in school and it's not a popular time to take vacations as well as the looming threat for hurricanes.
Most cruises will sail even if there is a hurricane impacting their itinerary.  Royal Caribbean does its very best to work around storms and often a re-ordering of port calls is all that's necessary.  It's much rarer for a scheduled cruise to completely abandon its itinerary and go to a different part of the ocean.  
Not all areas of the Caribbean are affected by hurricanes equally.  The southern Caribbean is on the edge of the hurricane zone and are not nearly as affected by storms as ports of call closer to the Gulf of Mexico.
All excursions booked with Royal Caribbean (and most independent excursion operators we've run into) will refund your money if the ship cannot dock at the scheduled port so there's little risk of losing money there.
What about trip insurance?
Royal Caribbean and independent operators offer what's known as trip insurance.  What trip insurance does and does not cover is a bit difficult to understand sometimes.
Trip insurance will compensate you for trip delays, interruption and cancelation in the event of a major storm.  Trip insurance covers things like missing your flight or being re-routed due to weather.  It also covers being stuck unexpectedly in a city overnight and missing part of your cruise.
What trip insurance does not cover is cancelling your cruise because of a hurricane.  This means, if you have a cruise scheduled and you see the storm is going to directly impact your cruise, you cannot cancel your cruise proactively and get compensated.  You must still go on your cruise, wherever the ship may go, and only be able to collect compensation if the cruise is affected in the ways mentioned above.  Many people incorrectly think trip insurance is a safety net for canceling their cruise to avoid a storm completely.
Overall, trip insurance is nice to have but in our opinion, not a necessity.  You can read tons of horror stories about why trip insurance is important and another ton of stories from people that never needed it.  Like any insurance plan, it may be nice to have but it's not good enough to recommend all the time.