Royal Caribbean changing up corporate executives
In:
According to a report by Seatrade Insider, Royal Caribbean has realigned the responsibilities of several executives including Michael Bayley, Lisa Bauer and Ken Muskat.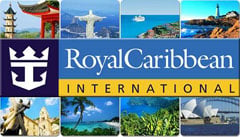 Michael Bayley, who has served as executive vice president on the international side, will become executive vice president of operations for the Royal Caribbean brand. He will have responsibility for both hotel and marine operations. 
Lisa Bauer, who was the senior vice president of hotel operations since 2007, will be the new senior vice president of global sales and marketing, focused on the line's international growth efforts.
Ken Muskat, who was vice president of consumer outreach, will be the new vice president of onboard revenue.