Mommy blogger cruise planned for 2011
In:
On April 29th, 2011, several hundred mom bloggers will board a Royal Caribbean Cruise Lines Majesty of the Seas in Miami to begin their voyage to the Bahamas, as part of the Bloggin' Mamas Conference & Cruise. Organizers Heather Lopez of Happy Healthy Mom and Caroline Schafer of the Moms On Vacation Travel Club have teamed up to create this one of a kind opportunity for moms to network for both business and pleasure.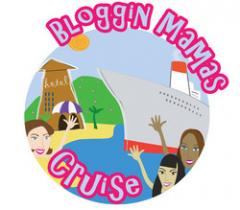 Schafer & Lopez took the concept of mom group traveling and combined it with a mom blogger conference after hearing many complaints from moms about having to spend too much money to attend onshore conferences, having to be away from their family, and not really enjoying everything because they were too overwhelmed. According to Heather Lopez, "The cruise environment allows for the controlled scheduling of workshops and social events, and even onshore activities, which makes it easier to ensure that moms will benefit from both the information and the experience. Plus, the moms can bring their kids and spouses, so they get the benefit of a vacation as well."
Highlights for the event include:
Engaging workshops conducted by experienced bloggers sharing how bloggers can grow their following, grow their influence, and convert their blogs into profitable endeavors

Networking opportunities that can help connect faces to their blogs

Brand 2 Blogger connections, giving moms the opportunity to try out the latest in products for their family

On shore excursions in the Bahamas

Workshops scheduled in mid afternoon, rather than morning to allow moms to shop and tour the Bahamas

Childcare available

Evening social mixers to bring some more fun onboard

Invitation Only events for VIP's

Swag Bags & Giveaways

Affordable Package Price & Payment Plan
When Lopez and Schafer first came up with the concept, they immediately assembled an advisory board made up of some of the most influential mom bloggers out there to ensure that all aspects of the event were planned with several viewpoints in mind. Advisory board members include Traci Bisson/ The Mom Entrepreneur, Amy Bellgardt/ Mom Spark and Mom Made That, Holly Hanna/ The Work At Home Woman, Dawn Berryman/ Market Mommy, Toni Bloomfield/ Market Mommies, Abbey Fatica/ Living My MoMent, Lin C/ Blogomomma, and Lucinda Cross/ Corporate Mom DropOuts; reaching a combined total of over 100,000 moms nationwide between them.
The Bloggin' Mamas Cruise & Conference has already garnered tons of brand interest and will be launching a marketing campaign to promote the event shortly. Megan Calhoun of TwitterMoms agreed to help promote the event to her network of over 25,000 members and Jennifer James of the Mom Bloggers Club & Mom Salon is tentatively scheduled as one of the event's keynotes. Moms are encouraged to register soon to reserve the current rate.